Dark Chocolate Macaroon Almonds
Available for shipping October through March only, but available in our store year-round at $8.95 a pound.

New! These delicious almonds are made with Pure Dark Chocolate, Almonds, Coconut, Brown Sugar, Corn Syrup and Sea Salt. Oooh so good!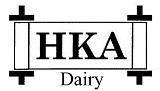 Packed in a facility that also processes peanuts, soy, and wheat products.