Extra Dark Chocolate Almonds, 70% Cacao
Available for shipping October through March only, but available in our store year-round at $8.95 a pound.

For those who prefer luscious dark chocolate, these Dark Chocolate Almonds are of the best quality. Recent studies have shown that almonds - and dark chocolate - are good for the heart. We think that's a pretty good combination. Contains pure 70% dark chocolate (sugar, chocolate liquor, cocoa butter, anhydrous milk solids, soy lecithin, vanilla), almonds, gum arabic, corn syrup, sugar, and confectioners glaze. Contains milk and soy.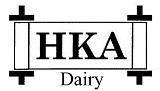 Packed in a facility that also processes peanuts, soy, and wheat products.