Fresh New Crop
Raw Pecan Halves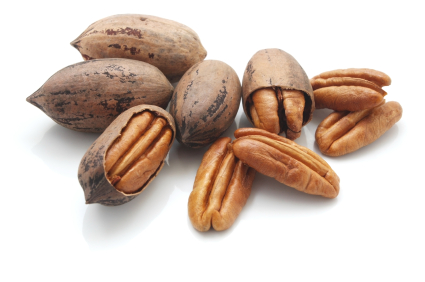 These are beautiful pecan halves! New crop pecans usually start arriving in November each year, and we get the best of the Texas crop, from the best shellers. These are plump, bright in color, and flavorful! They have over 19 vitamins and minerals and are loaded with those great antioxidants your body needs. Eating pecans regularly can actually improve cardiovascular health, aid in weight loss and more. This means they are not only a popular treat, they are also healthy and nutritious. So we say, bring on the pecans! Get flavored pecans, including honey roasted pecans, for a special treat. Free domestic shipping on your order of $60 or more!
Packed in a facility that also processes peanuts, soy, and wheat products.
Shipments arrive weekly throughout the year, so we always have plenty in stock.
Pecans are the top nut for antioxidants! They're also a rich source of copper, manganese, and thiamin.